2023 Traditional Arts Apprenticeship Program, Deadline was August 29, 2022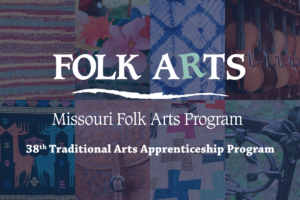 I
t's our new year, and we are actively seeking leads and working with potential apprenticeship teams on their applications and work samples before the
August 29, 2022 deadline
.
Assistance is available from our 

Folk Arts Specialist Deb Bailey

. We encourage artists to start the conversation with her sooner than later. She is available to fully

review drafts of applications submitted to her by August 15, 2022

. 
Check in with her Monday – Friday via email (BaileyDA@missouri.edu) or phone (572-882-3653).
Related