Traditional Arts Apprenticeship Program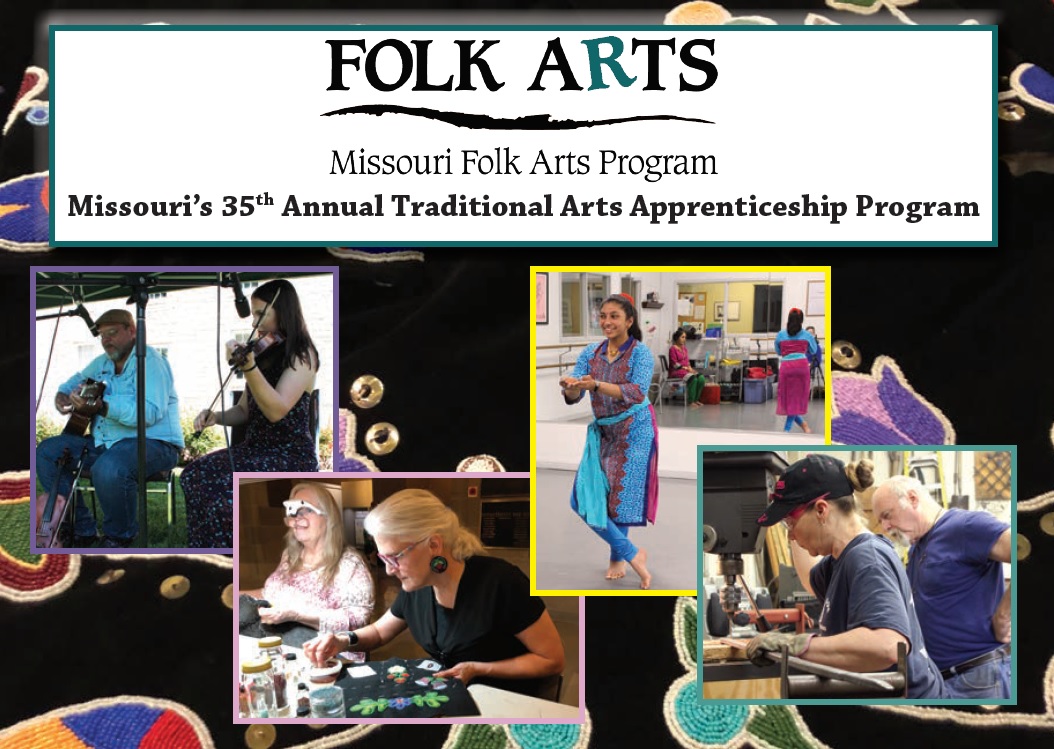 DEADLINE FOR 2019/2020 APPLICATIONS HAS PASSED. 
Missouri's Traditional Arts Apprenticeship Program funds master artist and apprentice teams who are committed to sustaining their artistic traditions and cultural heritage. Priority is given to masters and apprentices who share cultural communities. Priority is also given to living art forms with few remaining practitioners. The Traditional Arts Apprenticeship Program seeks new applicants each year to better represent the spectrum of cultural communities across the state.
Printable Application Available; Click Here 
Call Folk Arts Specialist Deb Bailey at 573-882-3653 for application details. 
---
Celebrating the Traditional Arts Apprenticeship Program
Missouri hosts one of the oldest, continuous statewide folk arts apprenticeship programs in the United States, established in 1984. In that first year, the apprenticeship program featured Missouri's musical traditions, from old-time and gospel, to blues and jazz. The project sponsored ten apprenticeships. In the following year, the range of art forms was nearly equally divided between music traditions and material culture (saddlemaking, chair building, coverlet weaving, basketmaking, joinery, and blacksmithing).
Since then, over five hundred individual traditional artists–many in underserved rural, inner city, and ethnic communities in every corner of the state–have participated in the Traditional Arts Apprenticeship Program.