Show Me Folk, Springfield: A partnership with Ozarks Alive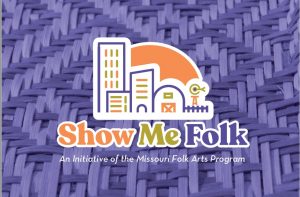 With a grant from the National Endowment for the Arts and support from the Missouri Arts Council, our state folk arts staff has been thrilled these last four years to establish new relationships and strengthen established relationships via the Show Me Folk initiative.
Missouri is such a large and diverse state to explore that we have broken down documentation of traditional artists and arts to more manageable target areas in collaboration with local partners. Show Me Folk gives us the time and resources to dive deeper, alternating annually between rural and urban communities.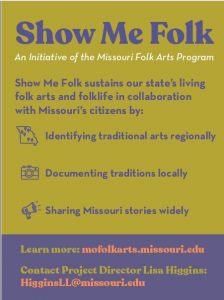 This year, we have been working with community scholar and local liaison Kaitlyn McConnell of Ozarks Alive. She has taken the lead locally to help Missouri Folk Arts to explore Springfield's newer and more established traditions in foodways, music, and dance.
Missouri Folk Arts will share this special series of Ozarks Alive posts here and on social media, and readers can sign up to have all Ozarks Alive posts delivered to their email boxes here: http://ozarksalive.com/
Related