4 FAQs about the 2024 Traditional Arts Apprenticeship Program Application Process
[Edited to add: The deadline for 2024 Traditional Arts Apprenticeship Program applications ended on August 31, 2023.]

Staff has fielded a few common questions. We want to share questions and answers below.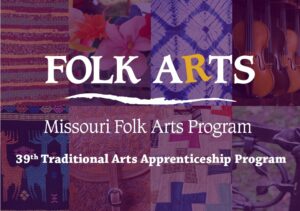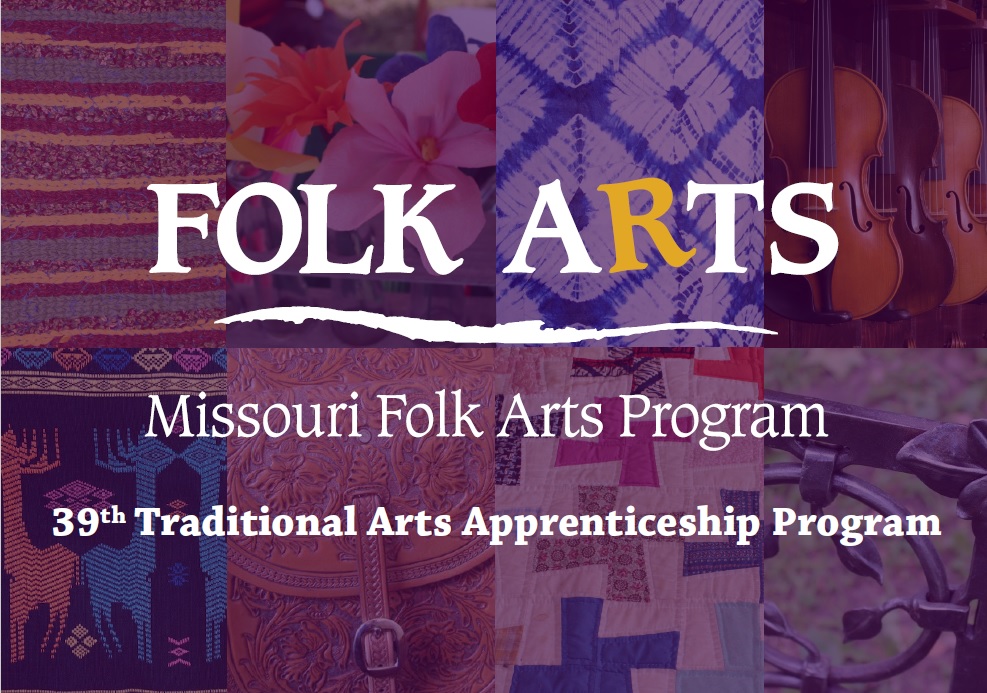 Have questions you don't see here? Reach out to Folk Arts Specialist Deb Bailey soon: voicemail: 573-882-3653 or email: BaileyDA@missouri.edu.
Q: How does Missouri Folk Arts Program define folk and traditional arts? 
A: Missouri Folk Arts staff follows the National Endowment for the Arts'
 definition:
 folk and traditional arts are rooted in and reflective of the cultural life of a community. Community members may share a common ethnic heritage, cultural mores, language, religion, occupation, or geographic region. These vital and constantly reinvigorated artistic traditions are shaped by values and standards of excellence that are passed from generation to generation, most often within family and community, through demonstration, conversation, and practice. Genres of artistic activity include, but are not limited to, music, dance, crafts, and oral expression.

 
Q:
Does Missouri Folk Arts Program offer folk/traditional arts classes or match apprentices with master artists?
 A: No. The Traditional Arts Apprenticeship Program invites a team, including a master artist and apprentice who have an established relationship, to submit an application that describes their shared community, traditional art, artistic experience, lesson plan, and budget.
Q: How do applicants determine their apprenticeship's time frame, schedule, and lesson plans?
A: The team should work together to establish a lesson plan that will meet their goals for the apprentice to advance her or his traditional knowledge and skills. The series of lessons proposed can start as early as November 2023 to end no later than May 15, 2024. The team should identify the best times to meet, the length of the lessons, and the location.
Most successful teams write lessons plans that average about 40 hours of contact over the course of the apprenticeship. Some meet weekly for shorter lessons and some less often for longer sessions.
Typically, the traditional art form, its context within community, and the team's schedule determine the schedule. 
Q: How can applicants draft the best application? 
Contact

Folk Arts Specialist Deb Bailey

with questions before the August 31 deadline. She and staff stand ready to provide assistance for applicants with disabilities, applicants new to digitizing work samples, and applicants who need materials translated. Please ask. 
Use the following checklist for a complete application:
____The master artist completes Part B;
____the apprentice completes Part C;
____the master artist takes the lead on Part D, the lesson plan and budget;
____both team members submit work samples digitally, as outlined in the PDF on page 2. 
Staff looks forward to talking with applicants, whether for this year or in the future. 
posted August 10, 2023

Related