Nominations Closed. GUIDELINES FOR MISSOURI'S NEW LIVING TRADITIONS SUSTAINER FELLOWSHIP!!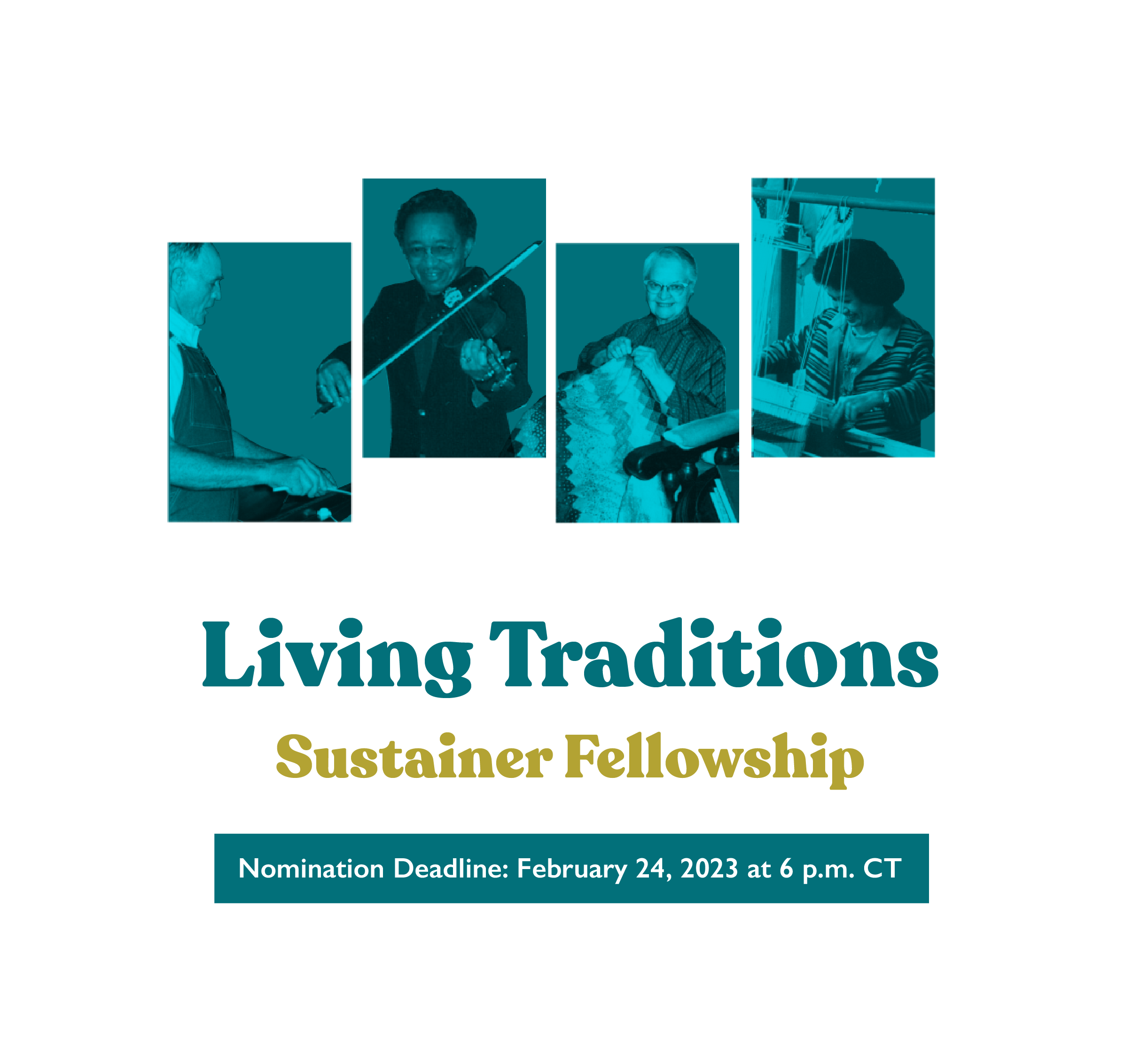 2023 Nominations Now Closed 
Missouri's Living Traditions Sustainer Fellowship

seeks to recognize the artistic excellence and lifetime achievement of

living traditional artists

in the Show Me State. The fellowships will honor those individuals' deep-rooted contributions to their art forms and the vibrant communities in Missouri that the artists support.
Living Traditions Sustainer Fellows

will receive a stipend for a public presentation and a recorded oral history to be coordinated by Missouri Folk Arts in late spring 2023.
Click the link here to read and download guidelines for nominations:
Nominations close February 24, 2023 at 6 p.m. CT. Missouri's Living Traditions Sustainer Fellowship will be determined by an independent panel in March, announced publicly in April, and celebrated at a reception in May.
Folk and Traditional Arts Definition
Living Traditions Sustainer Fellowships

are modeled on the

National Heritage Fellowships

presented by the National Endowment for the Arts (NEA). For Missouri's fellowship, we use the NEA's definition of folk and traditional arts:
The folk and traditional arts,

which include crafts, dance, music, oral traditions, visual 

arts, and others

, are those that are learned as part of the cultural life of a community whose members share a common ethnic heritage, cultural mores, language, religion, occupation, or geographic region. These traditions are shaped by the aesthetics and values of a shared culture and are passed from generation to generation, most often within family and community through observation, conversation, and practice.
Related